Marine Industry
Korea's Shipbuilding Industry
The history of Korea's shipbuilding industry began in 1910 when Japanese shipbuilders operated shipbuilding businesses in the major ports of Busan, Incheon, Cheongjin, Mokpo, Jinnampo, Chungmu, and Wonsan during the Japanese colonial period. Korean shipbuilding companies officially took off after the Korean War by mainly repairing US warships. In the 1950s, ships were mostly imported from abroad. From 1951 to 1954, 324 ships were brought in from other countries like Japan, the US, and Norway. With the 5-year Economic Development Plan in the 1960s, the Korean economy grew and the demand for ships also increased. In response, domestic shipbuilding companies built ships but due to a lack of technology and capital, they were not able to meet demand. Korea's shipbuilding technology advanced at a rapid pace when the Korean government focused on fostering the shipbuilding industry in the 1970s and opened the Hyundai Heavy Industries Ulsan Shipyard in 1972, the world's largest.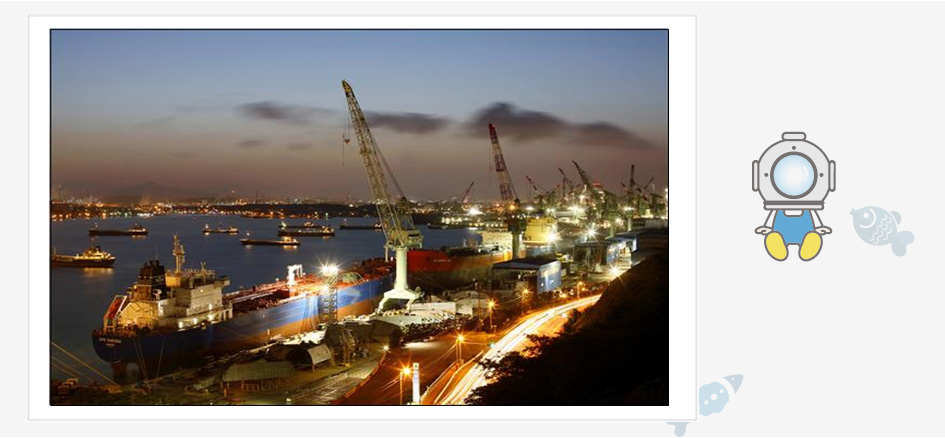 The Hyundai Heavy Industries Ulsan Shipyard gained international recognition after delivering a 260,000 DWT tanker to Greece in 1973. Afterwards, Korean conglomerates like Hyundai Mipo Shipbuilding, Daewoo Heavy Industries and Machinery, and Samsung Heavy Industries began to build modern-sized shipyards and expedited Korea's effort to become the number one shipbuilding country in the world.
As an industry that builds various vessels for use in shipping, fisheries, and military industries, it falls in the category of transportation mechanical engineering. In addition, it is a general assembly industry that extends to all sectors of manufacturing from mechanics, metal, steel, chemicals, electricity, and electronics. In addition, because the process of shipbuilding is diverse and there are limitations to automating the production of large structures, there is a demand for many skilled experts. This is why the shipbuilding industry is a labor-intensive as well as a technology-intensive industry. At the same time, it is also a capital-intensive industry since large equipment for building ships such as docks, large cranes and various heavy machines are essential.
Another characteristic of the shipbuilding industry is the order-production system. Since the order is made based on the sea route, cargo, and preferences of the ship owner, the specifications of each ship are diverse, which makes mass production impossible. Therefore, comprehensive technology that can satisfy different demands is required, and thus, it is important for the shipbuilding industry to accompany development in relevant industries and recruitment of skilled workers, particularly in the mechanical industry, steel, and materials industries. As the shipbuilding industry creates demand for related industries, and related industries provide basic materials for the shipbuilding industry in return, a relationship of demand and supply has formed. Naturally, the shipbuilding industry has become a leading industry for other industries, while related industries serve as the foundation for the development of the shipbuilding industry.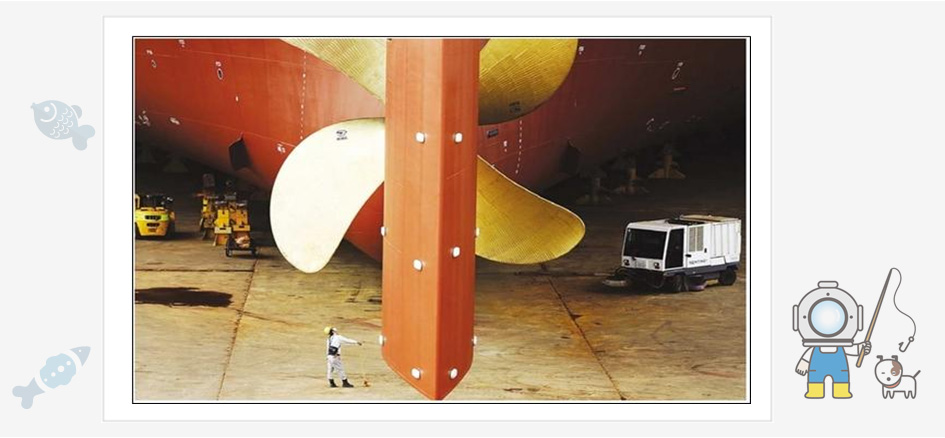 ※ The texts were written based on the outcome of "Development of Ocean Education Textbook" and "Development of Contents for Ocean Education Textbook" projects conducted by the Korea Maritime Foundation in 2010 and 2011.